Edition Flashcards - 2019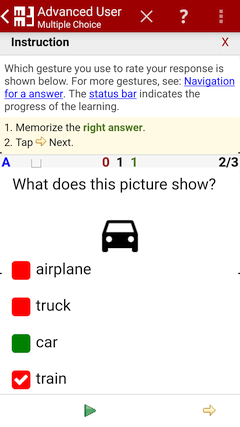 Questions&Answers with any layout of text and image.
Questions&Answers can be read aloud.
Multiple choice answers are possible.
An advice can be added to the question or answer.
Structure your studying content in subjects and lessons.
Construction of your personal fact archive.
Requires Android 4 or higher.